Posted by Nicole Tomlin on Aug 21st 2018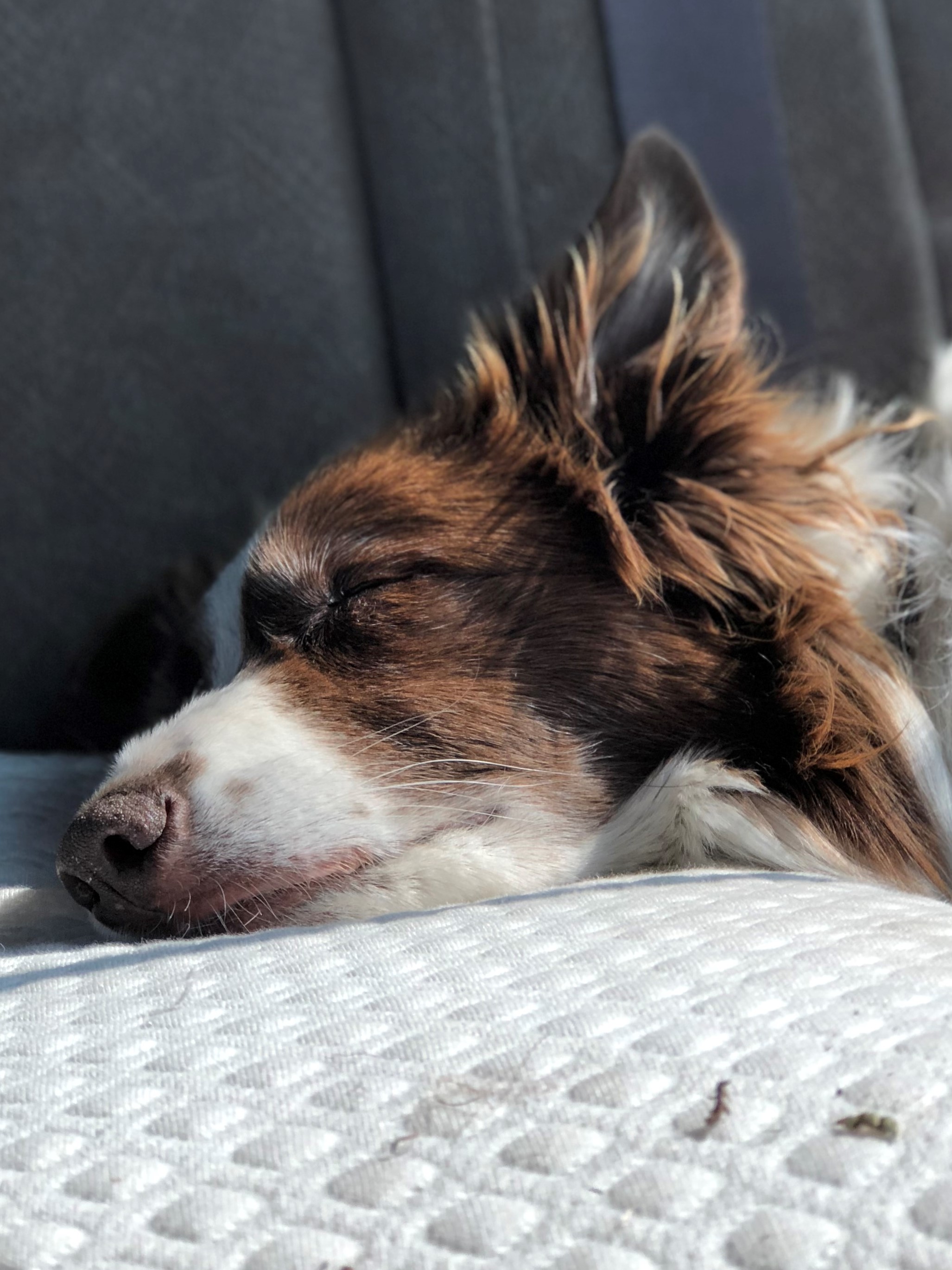 Somewhere near Tremonton Utah with Willard Bay, the pasture full of well bred horses and the bridge of "Welcome Home" behind us, it began to dawn on me that the memory of where my fly-rod was in the mountain of camping gear, was eerily absent. The trip to the Sawtooths over the weekend was inspired by a birthday and a group of us were headed to a place few of us had been to hoot-and-holler, canoe and bike, hike and FISH! I had carefully purchased a license for the weekend, picked out some varieties of terrestrials, caddis, and other "I think they are pretty" flies for the rivers and lakes of the Sawtooth mountains in Idaho.
When it settled, the realization, that my fly-rod could be: A) in the very back of the Toyota behind the sleeping border collie, B) in the house hours away C) quite possibly in the driveway (I swore I had in my hand when we left the house) I decided to panic slightly. My co-pilot, a very brilliant, kind, and lucky for me, patient woman began the: "let's go through it again" game... which ultimately led to my uneasy acceptance, that I was going into paradise without my 4wt, and most likely it wasn't rolling, crashing, cascading down 9th taking out innocent by-standards, never to be seen again. I was very pouty for a few hours of the drive, with phantom casts tingling in my fingers, and the "would be story" of the landed trout proudly recounted at the potluck rehearsed and polished. Sigh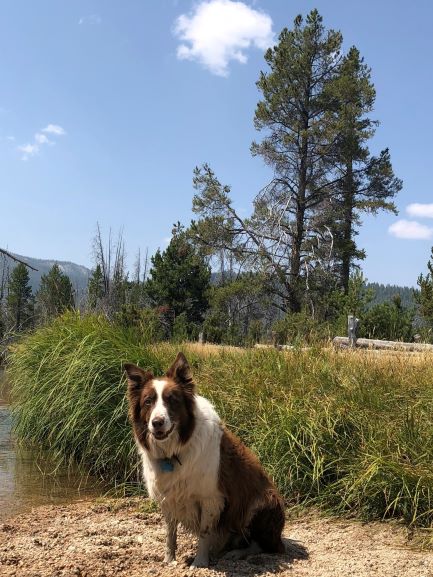 The drive was long, with the smoke from dozens of fires scattered around the west of staggering size and shape shunting the sharp angles of the mountain range to hazy outlines. Many times a voice from a companion in the backseat uttered: " I bet the view right now would be extraordinarily beautiful." Wren, the border collie, slept through all of it. After a power-outage in Stanley that made getting fuel for our vehicle impossible we took-on the last leg of our journey with bravery and fortitude. It was eerie, the sun, the smoke while driving through a crispy forest. The rivers continued meandering with grace from the dead and dying with hope.
I loved the drive, watching the rivers, as the twinge of frustration about not being able to fish, was replaced with awe.Setting up camp is a favorite chore of mine, and after that we waited for folks to trickle in after a day of activity and exploration. I can tell you the names of the dogs that were there: Lucy, Ruby, Olive, Nema, Blue, Daisy and Wren, I'm sure they had people with them.
My brother emerged from the woods looking happy, he doesn't get out west much, and launched into a story of their hike. While he talked I was led to a cooler and low and behold a trout was pulled out perfectly gutted and ready to be cooked. I smiled at this irony. He told me that once they got to the lake, he could see dozens of fish, (the phantom pains were back, this time with a trout on the end of my line) below the surface, and my brother thought to himself: "I wonder if I could find some line, and with any luck a hook." Not 15 feet later, he was clothes-lined by just such a rigging. Between two trees and along the trail, someone was careless with their mistake, leaving a trap for bird and brother disregarded. But, ingeniousness happens to be a trait that my brother exudes, so he took that carelessness and caught a beauty off a piece of coveted salami. I belly-laughed at the irony at this point.
I was proud of him, and grateful for the fish. It was such a sweet story, and I was humbled by it.
The party that evening was lovely, stories of childhoods, dogs stealing sausages, and enjoyment of the G and T's and margaritas.
From time to time I thought about rivers, how lucky we are, and the trout that would have vexed me. I knew then, how perfect it all was. To be able to sit, and look and not need to do anything but enjoy the perfection in a river that has spent the days trundling down a perfect canyon, shaded by skyward ponderosa trees and lined by willows. I was no longer frustrated by my busy mind, and careless packing, instead lounging in a place of peace and awe. Sometimes someone else catches the trout, and sometimes that can be enough.