WRF BEGINNING FLY-TYING CLASS
2024 DATES:
- January 18th, 25th & February 1st
- February 8th, 15th & 22nd
(March & April Class Dates coming soon!)
Class Times:
6:00 PM - 8:30 PM, Class Size limited to 5 Students
Price:

$150
Sign-Up:
We require payment in full to hold your spot, either give us a shout at the shop 801-521-6424 or stop on by.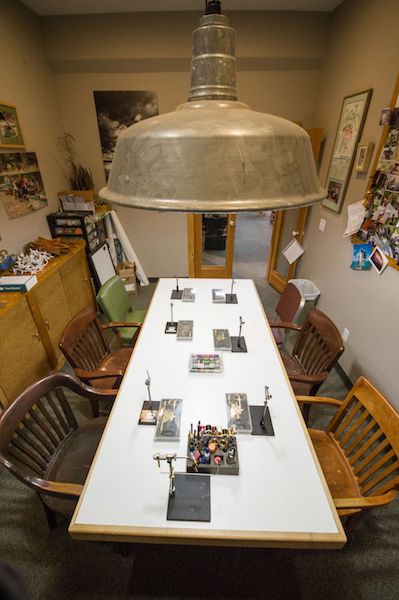 Fly Tying 101 classes at Western Rivers are the best way to jumpstart your journey into fly tying. It will not only extend your fly-fishing enjoyment, but as a fly tier you'll find increased success on the water through a renewed focus on observation and in tying your own flies.
Our fly tying classes are taught with a focus on commonly used techniques in fly tying. We will teach you many techniques so that after the class you feel comfortable following tutorials, recreating fly patterns found in fly shop bins, and creating your own flies. The class consists of 3 evenings sessions. Classes will be held at the shop for 2-3 hours each night with a maximum class size of 5 students to ensure a personalized experience.
Your instructor will incorporate new techniques each night, easing you in to the more technical parts of fly tying.
To reserve space, you need to call or stop in the shop, sign up and pay for the class. Class fees are $150 for 3 nights of fly tying and instruction. We will provide all the vises, tools, materials, hooks, and instruction necessary to tie during each session. If you have your own vise and tools, we encourage you to bring those so that you can become more familiar with your own equipment.
These are fun and relaxing evenings. We encourage come early to practice what you've learned, and feel free to bring your favorite snacks and libations to ensure a comfortable evening at the vise. Please call into the shop with any additional questions or to book a spot 801-521-6424.