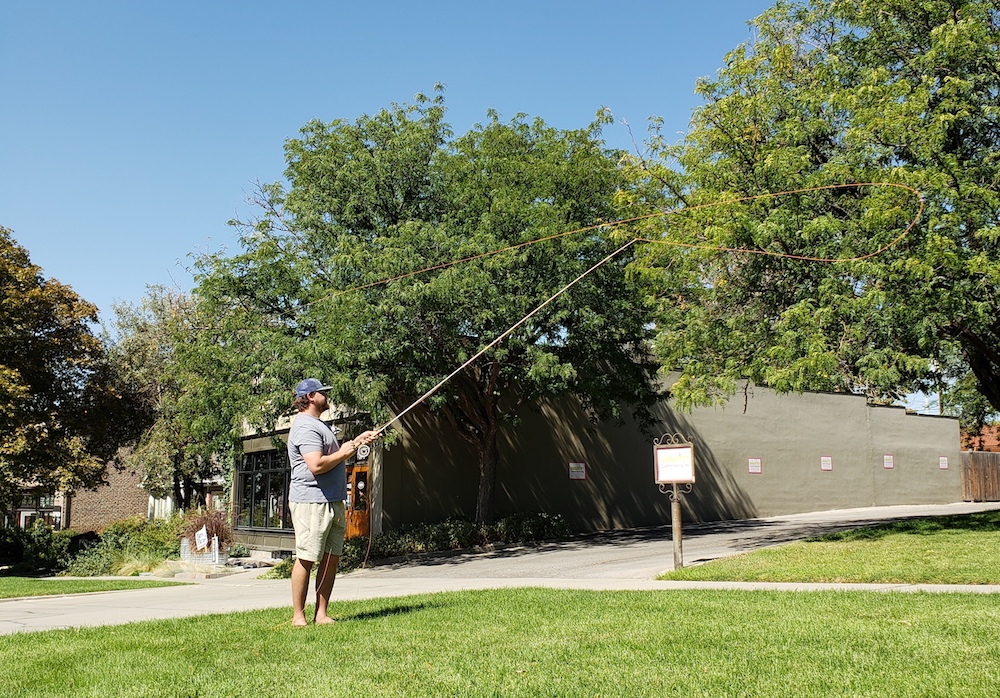 There are few things as satisfactory in life as making that "perfect" fly cast. It's even better when it results in a nice fish on the end of your line! At Western Rivers, we understand how important good fly-casting is to your success, and we want to help you be the best you can be. That's why we offer Private Fly-Casting lessons, catered to every skill level and style. From single-handed fly rods, to two-handed ones, regular fly-casting to Spey casting; we are well versed in teaching people how to improve their casting, and have been doing so for the past thirty-three years. Our own Nick Teynor is a certified FFI fly casting instructor, so you can be sure that you will be receiving quality instruction from a veteran instructor. To schedule a lesson, please do the following:

• Pick a date where you can spare a little over an hour, and then call or text Nick to schedule: (801)-512-5681
• Please give Nick a couple of days notice to make sure he can accommodate you.
• Lesson Costs: $75.00 an hour, per person. We limit our private casting lessons to two people. This helps insure that everyone receives enough quality instruction.
• All lessons are no more than one hour, unless there are extenuating circumstances (i.e. multiple people, advanced techniques, etc.).
• For each lesson you pay for, you receive a free "tune-up" down the road. In short, you can come back for a thirty-minute fly-casting session that focuses on what was covered in the previous lesson, and make sure no bad habits have crept into your fly-casting.
If you can't put your fly where you want it to, you really can't enjoy all that fly-fishing has to offer. Let us help you make sure that you spend more time fishing, and less time untangling!