Posted by Steve Schmidt on Jul 30th 2018
When I started Western Rivers Flyfisher's over thirty years ago my friends told me it would ruin my love for fly-fishing. Fortunately that proved to not be the case. If anything it has enhanced and given me a broader view and appreciation for how the challenge of catching fish continues to be with a fly rod and how beautiful our cold water trout streams are. Although I don't need to catch a fish anymore to have a good day, it's not because I'm not fired up to stick a fish or two. I'm motivated to catch fish just as much as the next person, it's just no longer a numbers came and more about the process and the challenge of a well earned success. The only aspect that the shop really interferes with when it comes to wetting a line is getting to fish with my crew. That's why several decades ago I opted to close July 24th, a Utah holiday, so I and my staff could all go fishing and hang out together. It was one of the best business decisions I've made.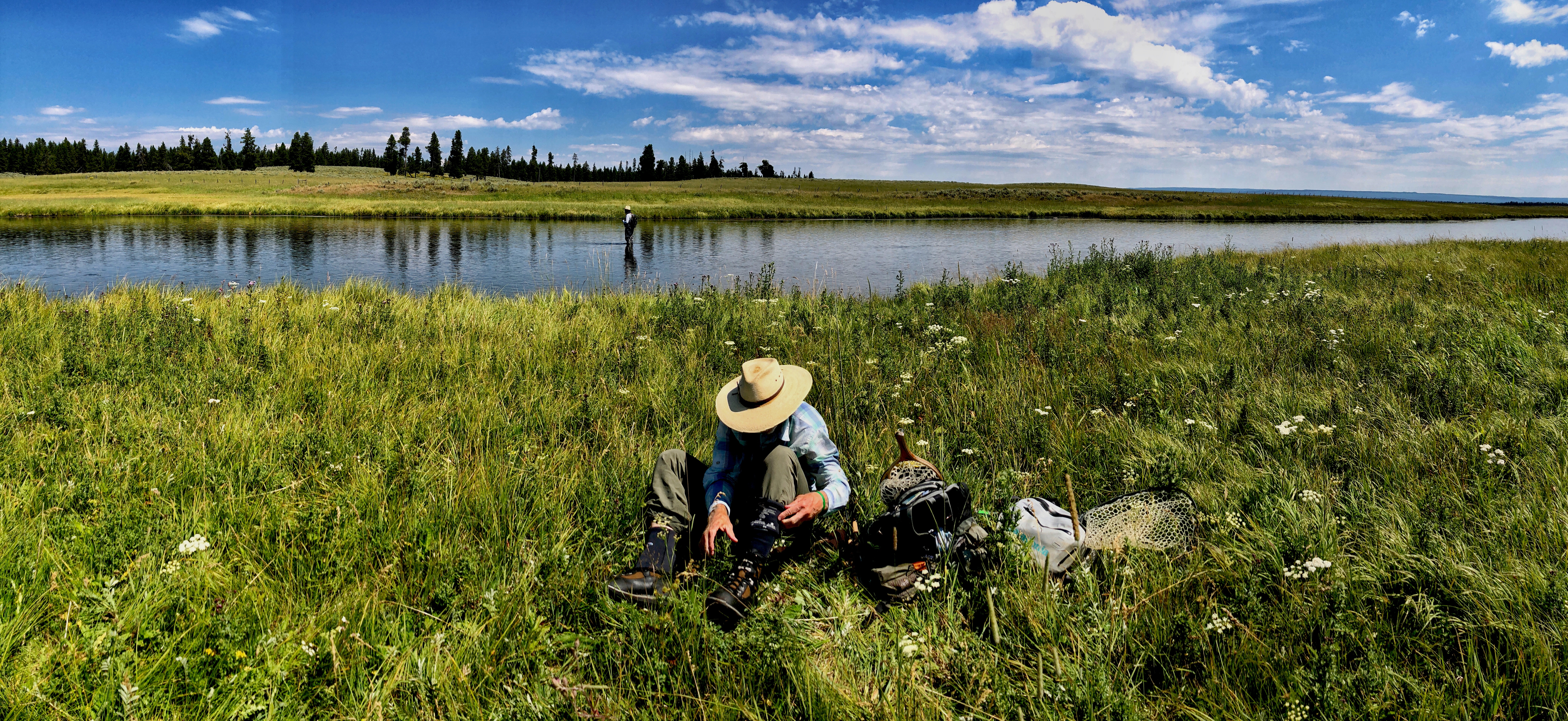 For almost as long as the shop has been open we close over the 24th of July to collectively get a fish fix together. At first we shut down just for the day. Then we extended our trip to two days. Now we're up to three, but buffer the schedule so that everyone gets 4dys off on the water. That said, it's still not enough time and no one is ever ready to head home when their stint comes to an end regardless of the fishing.
If you've wandered in before the 24th you might find us a little distracted tying flies, rigging up reels, checking flows, live river cams or simply sitting around talking about the trip. You want to see a bunch of shop rats get fired up, then come pay us a visit the week before we leave. What's been interesting over the years is how many customers now know about this annual trip and reach out to us before and after we go. It's awesome to share this with everyone, especially after we return. Speaking of that, photo's will follow on Instagram and Facebook. Having just returned, stay tuned.
Photo: Kyle Toyama