Posted by Steve Schmidt on Aug 22nd 2018
Last night I had the opportunity to get out with a few buddies, Jim McGeever and Scott Barker on the Middle Provo. Although late in the season we were still hoping to find a few caddis popping, some cooler temps and a fish or two taking notice of any bugs that might be about. By the time I pulled into the Bunny Farm they were already enjoying a cold one and suiting up. There were a few more vehicles in the lot compared to the last time I fished here, so I took that as a good sign. After parking I wandered over to check in and share in a beverage before getting ready. By the time I reached Jimmy's truck four more vehicles wheeled in, parked and frantically deposited about ten people in the lot. Briefly we watched in amusement as they readied before casually deciding to move.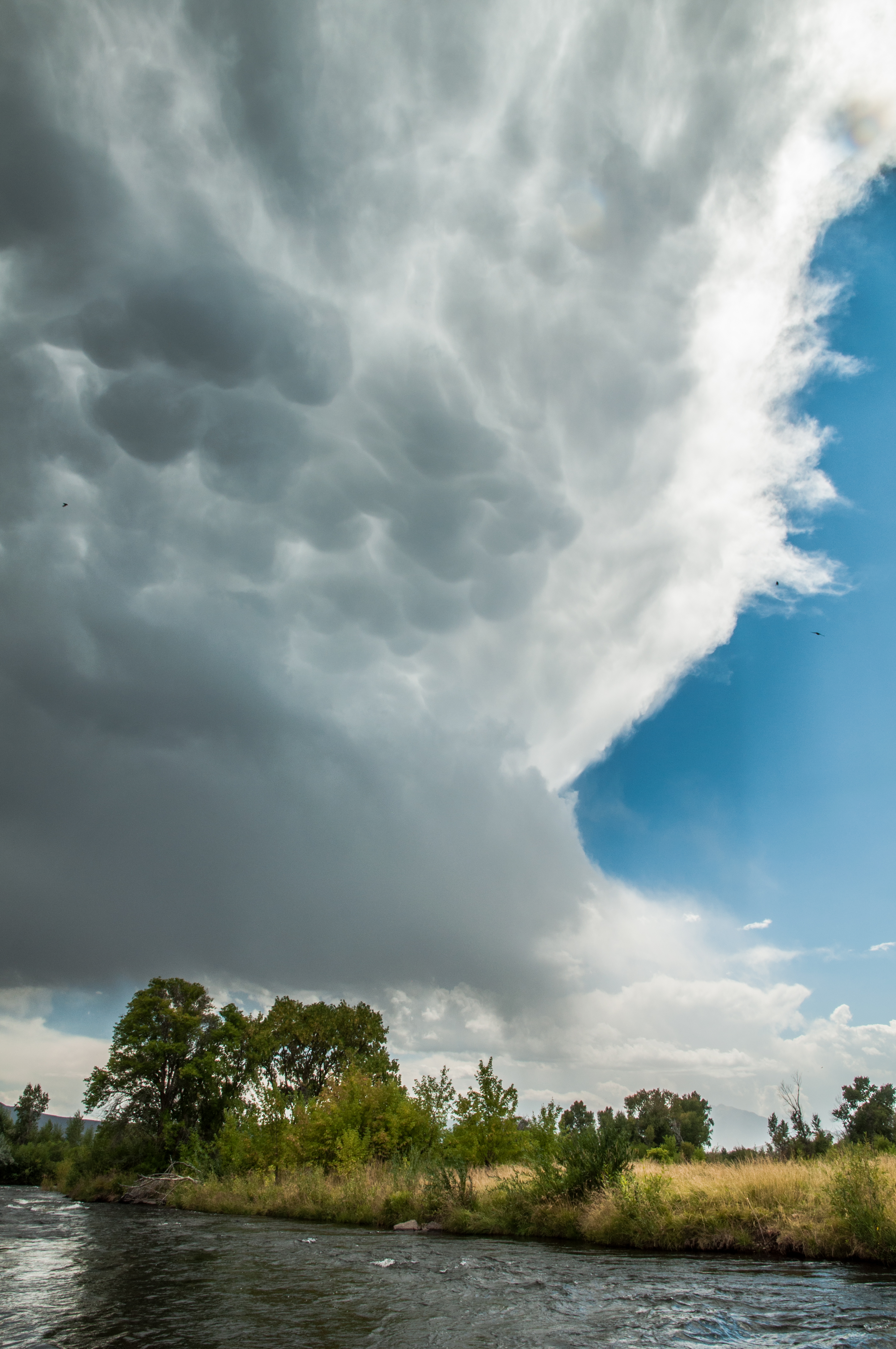 Across the road, there were only a few vehicles at River Road South; a much better situation and more to our liking. Although we were hoping to stick a fish or two that night we put a priority on the evenings experience over rubbing shoulders with everyone else who had the same idea in mind, however catching a good fish or two while enjoying some solitude would have more than exceed our expectations. It wasn't a lot to ask for was it?
As storm clouds gathered we slowly made our way down the well worn path through the tall grasses. Jimmy mentioned he would like to fish the diversion; a piece of water that both of us have done well at a time or two. Quickly it became obvious that there would be plenty of water to fish if the diversion was occupied. Upon arriving and poking our heads through the lush grasses we found it to was empty. We parked for a while, pulled out our raincoats as it began to lightly rain and scanned the waters for a random nose up or two. All was quiet, but it was still early.
Flows on the Middle Provo have been up all year, and although many anglers complain about this, last I checked fish need water. I moved downstream to fish several interesting sections I scouted out on my previous trip so Jimmy and Scottie would have more room. Before getting in the water I scanned the currents for a rise or two. There was none. I also didn't find a fish interested in my EZ Caddis as I explored a number of enticing seams and pockets with this effective caddis pattern. I poked around several more good looking edges and seams with similar results. Nada zip. Eventually I joined back up with my compadres.
By now storm clouds engulfed the valley. Bolts of lightning lit up the landscape and thunder echoed through the Heber Valley. These weren't exactly the best conditions for caddis hatches, but after this hot, dry and smokey summer the rain felt awesome. While we gathered on the bank a few caddis popped off the water and randomly a fish or two rose, yet they were small ones. Typically it takes a while before the larger fish get engaged, and I wouldn't expect this night to be any different. For the moment anyway nothing really worth casting to showed and if truth be told thats kind of how the night went. I did find a nice fish up as darkness gathered, but wiffed it when it took my fly. Didn't want to ruin a perfect night.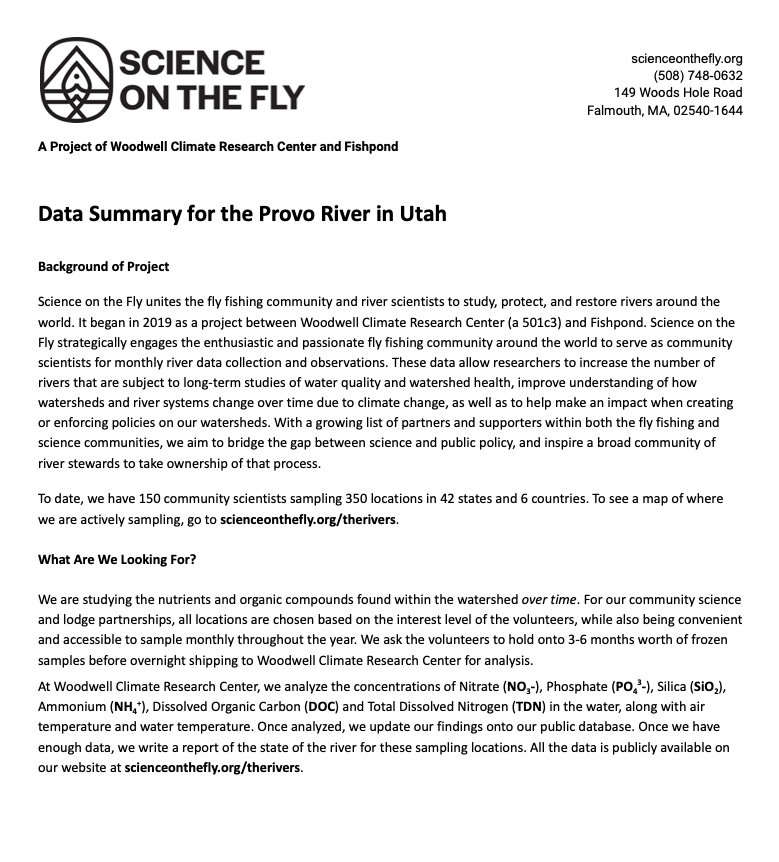 Flashes of lightning lit the way as made our way single file through the wet tall grasses at the end of a very enjoyable and refreshing evening. Although we hoped for a little more caddis activity the quiet night didn't put a damper on the evening.
If you're headed to the Middle Provo anytime soon and hoping to find a good caddis hatch you'll probably want to be up with our friends at the Bunny Farm or even closer to the damm. It depends on what you are wanting out of your evening. Since this was my second night below River Road, my last visit being a perfect night for caddis and not finding any bugs or decent fish up that night either, I'm fairly certain that they've moved upstream. This hatch is winding down, but there's still some good caddis activity to be found if you're in the right place, right time on the right evening. Good luck and hope to see you out there.