Posted by Words by Kigen Curtice, photos by Kyle Toyama on May 23rd 2019
As winter slowly creeps away I have been reminiscing on some adventures from earlier this year. I enjoy the solitude of winter and the way cold air hits the lungs. Here is a little story of one adventure Kyle and I took during the heart of winter.
Words by Kigen Curtice / Photos by Kyle Toyama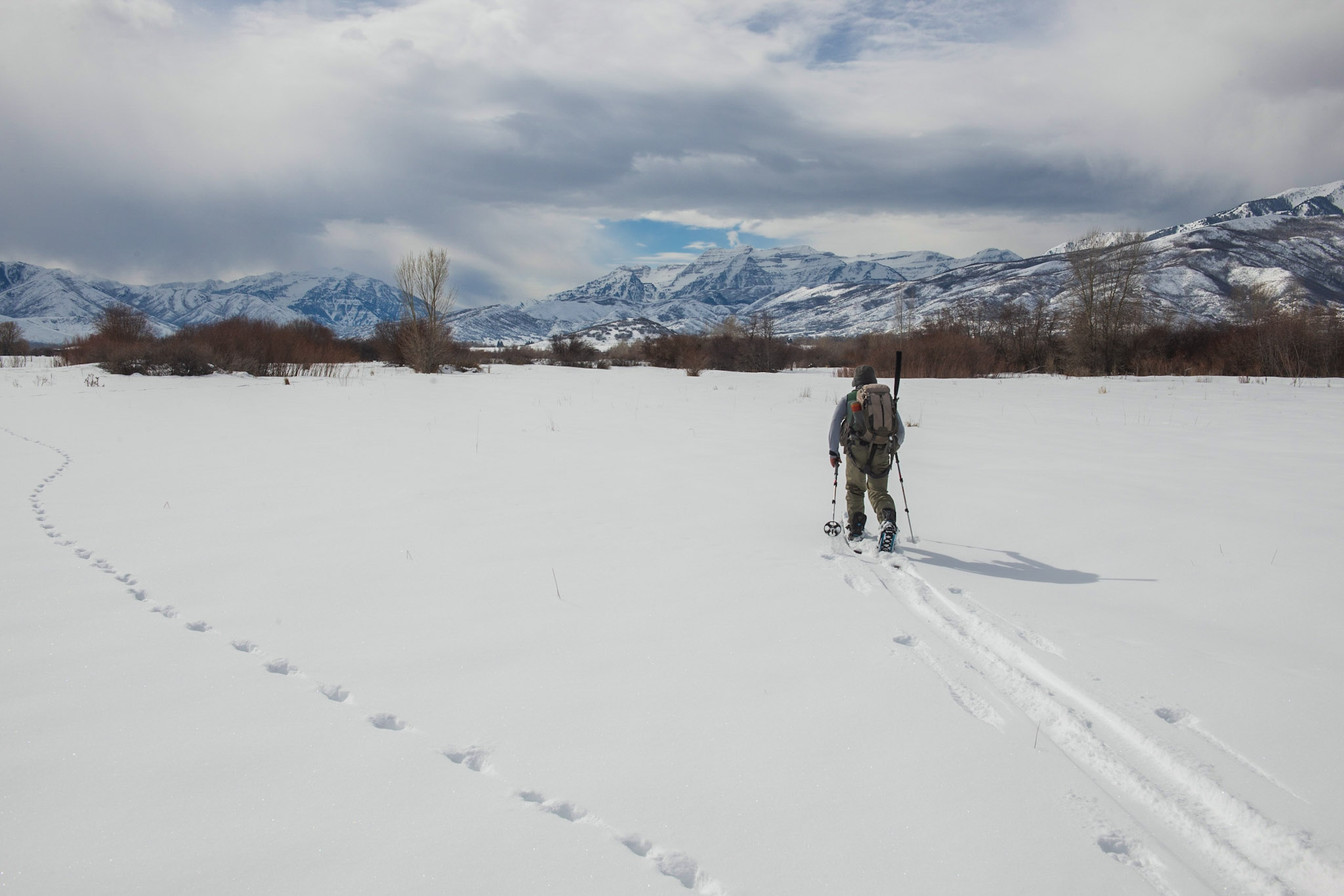 We strode forth across the frozen meadow in search of solitude and sippers. Our goal was to venture deeper than those before us, and the absence of footprints signaled that we had arrived. Here, only locals had left their mark and I was left pondering what animals were living here. I examined the patterning scattered about wind-swept crusts of winter. Most of the animal tracks were halfway filled with snow and it was difficult to identify exactly what had bounded through. Nonetheless, it was nice to realize something wild was thriving here.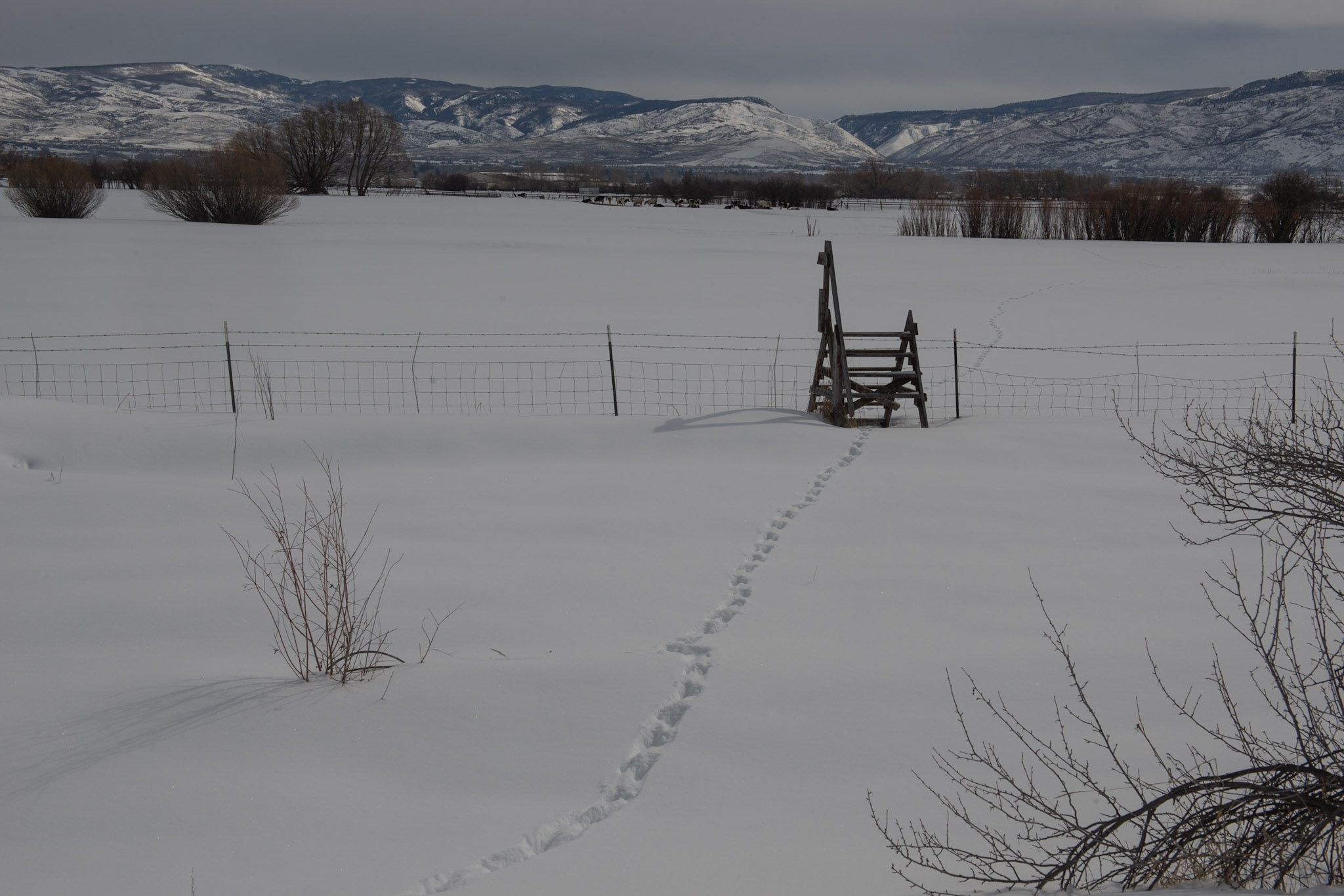 Proceeding further, we flushed ducks from each new bend, the pools creeping with cold waters of winter. I took a slow deep breath, hoping to become integrated with the landscape. However, we were outsiders and our movements broke the eerie silence of the snow-covered valley. A group of small birds in a distant tree cackled at our presence, alerting all fauna of our intrusion.
Skis kept us floating over the knee-deep snow, making the winter travel quite enjoyable. Although this landscape was familiar during summer, current conditions left me feeling like I was discovering something new. Heavy snows draped the valley, leaving the normally bushy, grassy, rocky corridor with a smooth veneer. Excitement grew with each new bend as we scanned winter waters for signs of subtle sippers.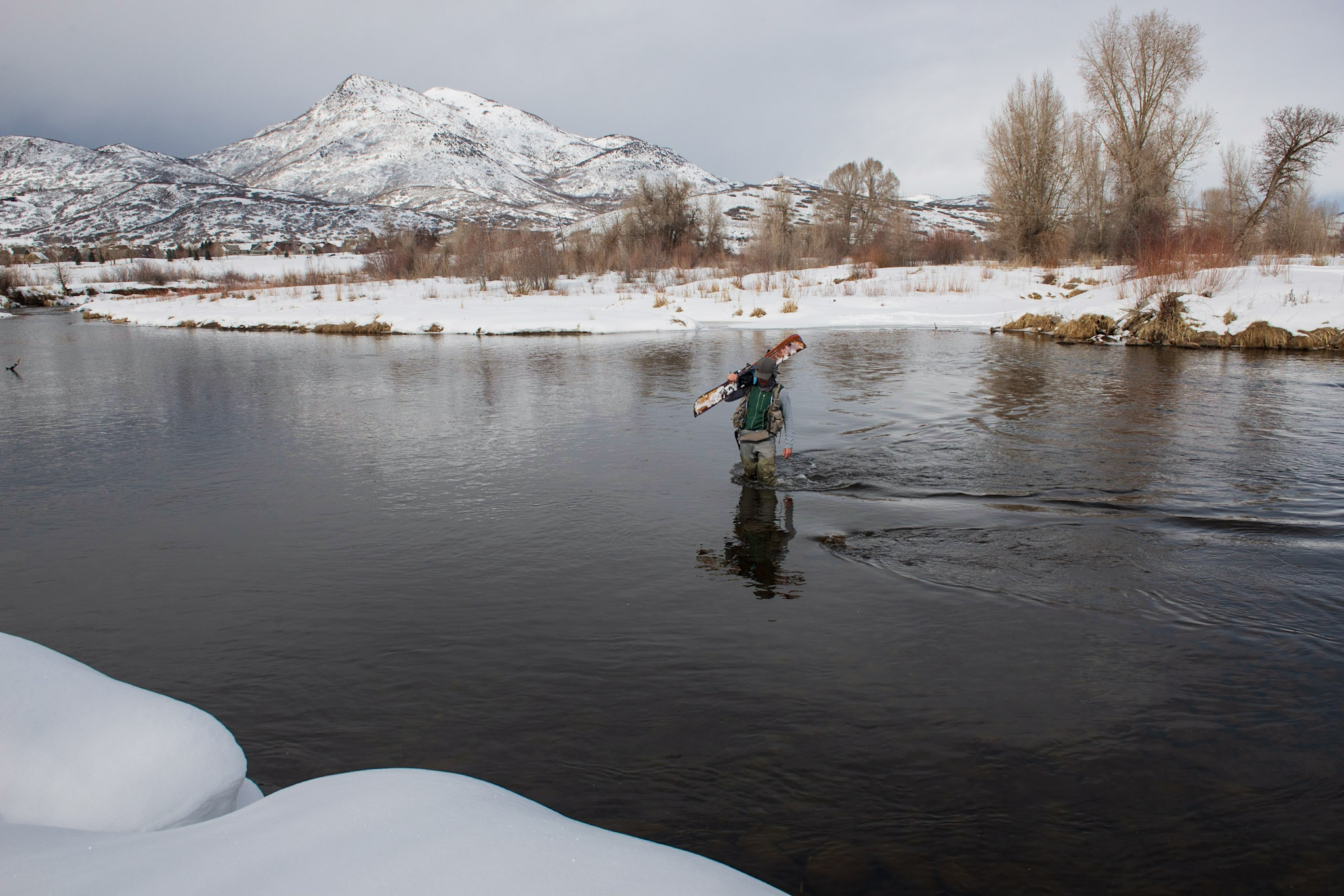 I crossed a small side channel in my skis and skinned up the bank to see the final pool. My eyes set upon the water and I caught a fleeting glimpse of nature's calm. The peace was broken as a half dozen ducks erupted into flight, my intrusion apparently not fitting of their situation. I felt out of sync and wished I had taken a more natural approach into the untouched river bend. Next time I'll be more patient.
The 3-mile trek stirred optimism. Scattered groupings of black midges spotted the snow, and the occasional "click" of a sipping fish suggested we were heading towards good things. Hopefully we would find an emergence of midges as they transitioned from the warmth of the aquatic underworld into the frigid air of winter.
Having arrived, we settled into an elevated perch and took watch over a 50-meter stretch of oozing water. With no fish immediately seen, the snacks came out. Hot tea, apples, clementines, and chocolate-covered caramels would fuel the journey home. The river stayed quiet as we munched; maybe my rushed encroachment and the cacophony of flushed birds had disturbed the fish. However, 20 minutes of silence led to the first audible slurp and trailing waves from a rising trout.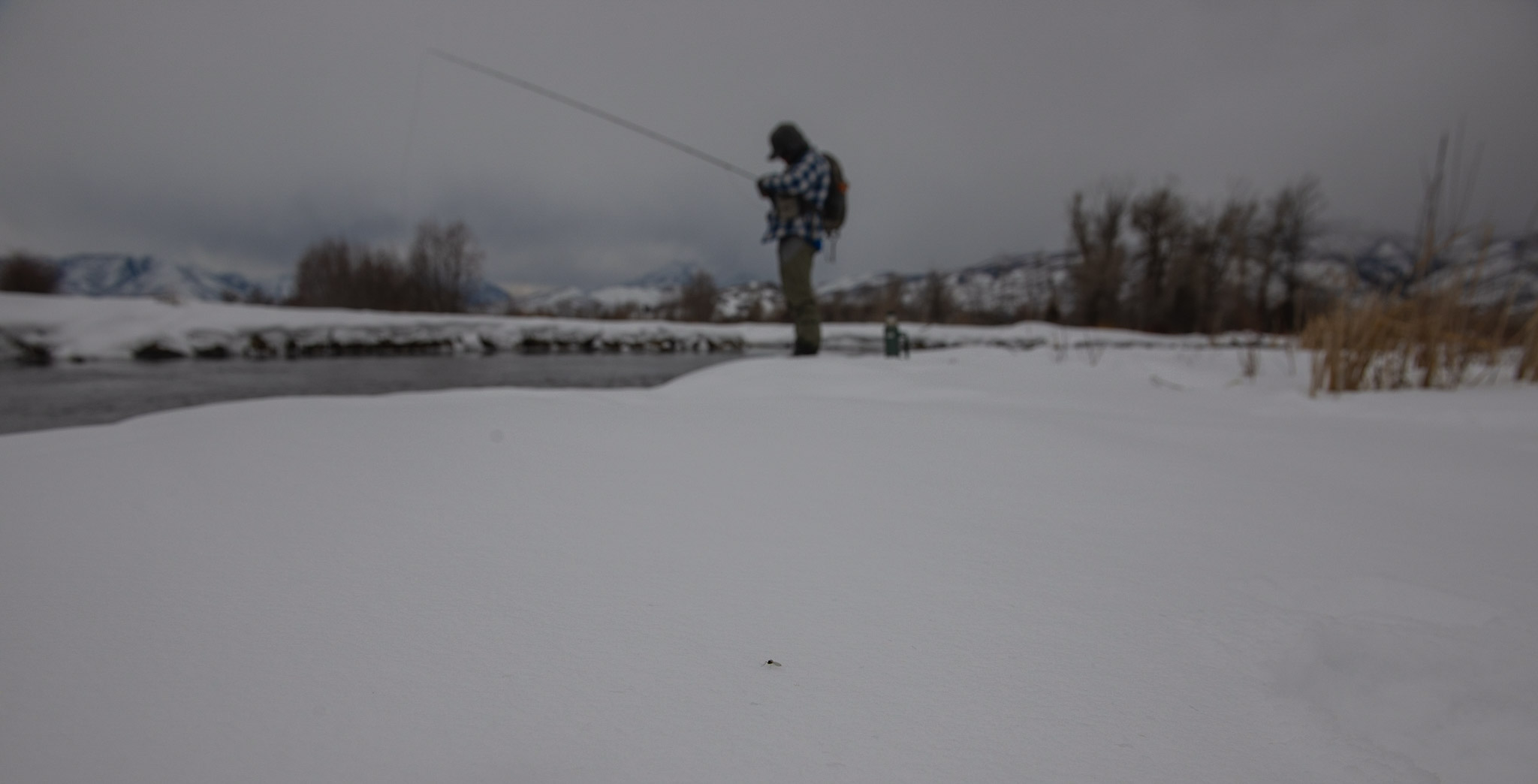 Those first waves appeared to signal that all was well in the pool, as additional rises followed and became increasingly frequent. We pinpointed a handful of fish and began the ritual - stringing our fly rods. Kyle entered the water, creeping like a trophy elk hunter to minimize his disturbance in the glassy pool. He waited for a rise and noticed a large midge skittering across the water's surface. We both tracked the midge as it fluttered to an abrupt encounter with the white mouth of a well-sized brown. Game on.