Posted by Western Rivers Staff on Dec 21st 2020
For the past few years we've put together a staff "Fishmas" list to help you find the gift/s you are looking for during the Holiday season. Each week we will add another staff member or two's list of product items that they love to spark ideas! If you're not seeing what you're looking for here, you are welcome to stop by, give us a call, or check our website. We're still offering and encouraging "Curbside Pick-Up" options for safe Holiday shopping! We'll even gift wrap your selections. As always thank you for your continuous support and patronage.
Happy Holidays from all of us here at Western Rivers!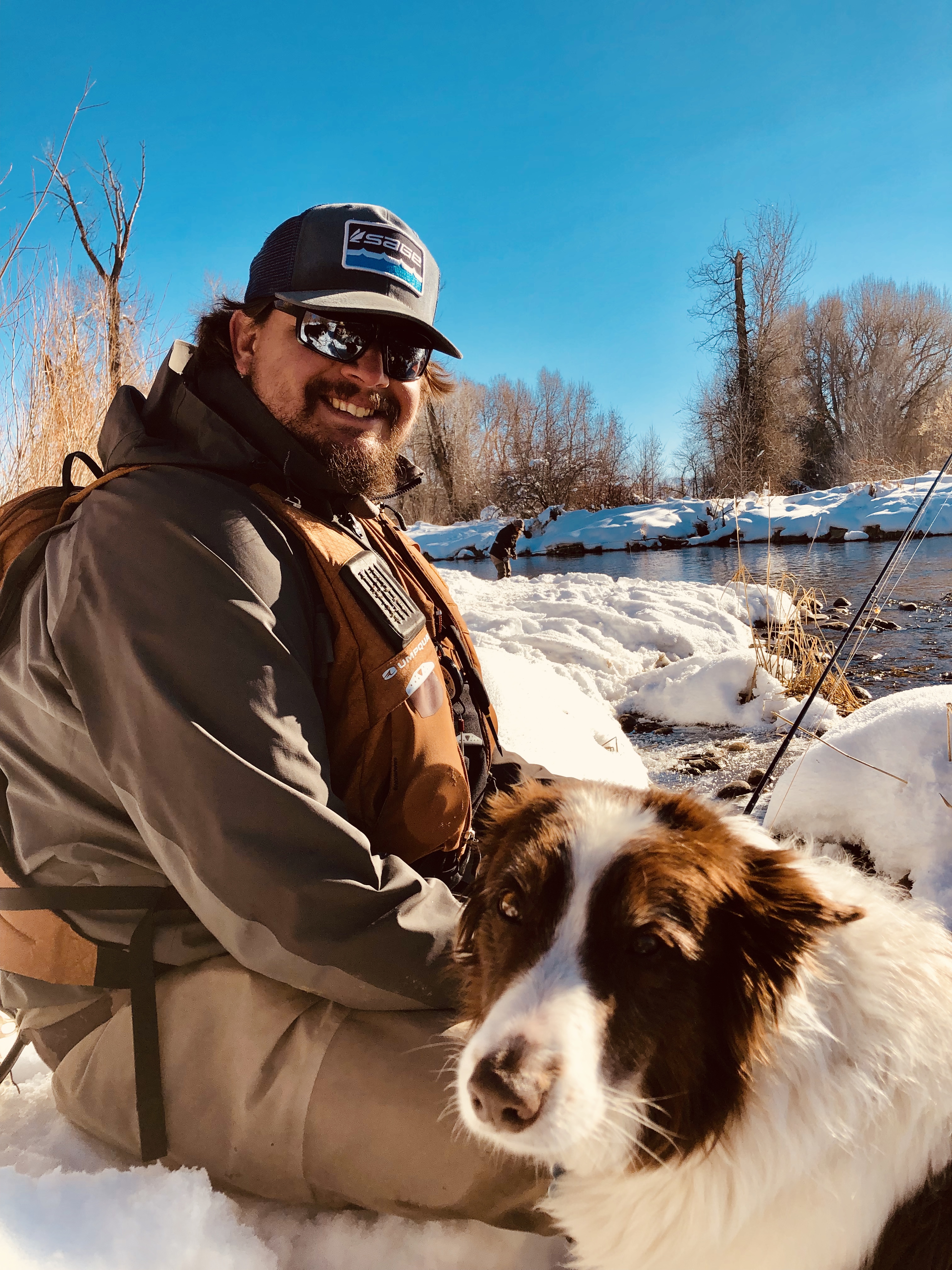 Nick's 2020 "Fishmas" List
Patagonia Provisions

$8.00-$15.00:

These are great on stream snacks! Simple to pack, tasty, and sourced from providers who care about our fisheries, these provisions are a great stocking stuffer for anyone who is a fan of seafood. *Tip: Bring along some slices of your favorite bread to soak up the leftover sauces in the tins. Delicious!*
Waterworks-Lamson Litespeed F

$499.99

:

This is the latest version of Waterworks-Lamson's flagship fly reel, and while I need a reel like another hole in the head, this is a reel I would love to see under my Christmas tree this year. W-L took a great reel, and made it better by tweaking the little details. The new Litespeed is lighter in weight, more structurally sound, and equipped with a new drag knob that makes it much easier to find the perfect drag setting. In short, you can focus more on your fishing, and less on the performance and maintenance of your reel. I also love the new "Whiskey" color. It pairs perfectly with the Sage Trout LL's in both weight and cosmetics.
Patagonia Tropic Comfort Hoody $59.00: This is my favorite piece of outerwear. Even though this lightweight, hooded shirt is meant for hot, sunny days, I wear it year-round. Why? Because it's super-comfortable, and makes a good base-layer for those cold winter days. The fact that the new material is even more breathable, and softer, just makes this already awesome shirt even better.
---
Kyle's 2020 "Fishmas" List
Patagonia Tough Puff Pants $199.00: These are my go-to pants for winter trout fishing where I expect to do some hiking. They are warm and breathable, a great mid-weight pant good for the winter days ahead. They excel on those days that you need a warm layer to keep you out fishing to those risers! These are also great pants for lounging around as they are extremely comfortable!
Used Hardy Bougle Limited Edition Commemorative 1903

$750.00: For the angler who has everything they need, this reel might be something they want. It shows the kind of craftsmanship not often seen in modern reels, evidenced in the smooth machined faces and nickel silver pillars. This would be a great complement to a classic cane or glass rod.
Grayl Ultralight Filter Replacements

(link to bottles but filters only also available) $24.95: I typically get about one entire summer out of my Grayl ultralight filters depending on how much I am fishing or hiking. It's a luxury to be able to safely drink from high mountain lakes or other beautiful places fly fishing takes us instead of having to haul a bunch of heavy water uphill.
Ketchum Release Tool

$19.99: A great investment in your fishery and the future of fly fishing! After a little practice this tool makes it easy to quickly and easily release fish to be caught another day. It's very gratifying to watch a caught fish swim off with vigor and this tool helps make the releases efficient!
Merry "Fishmas"!
---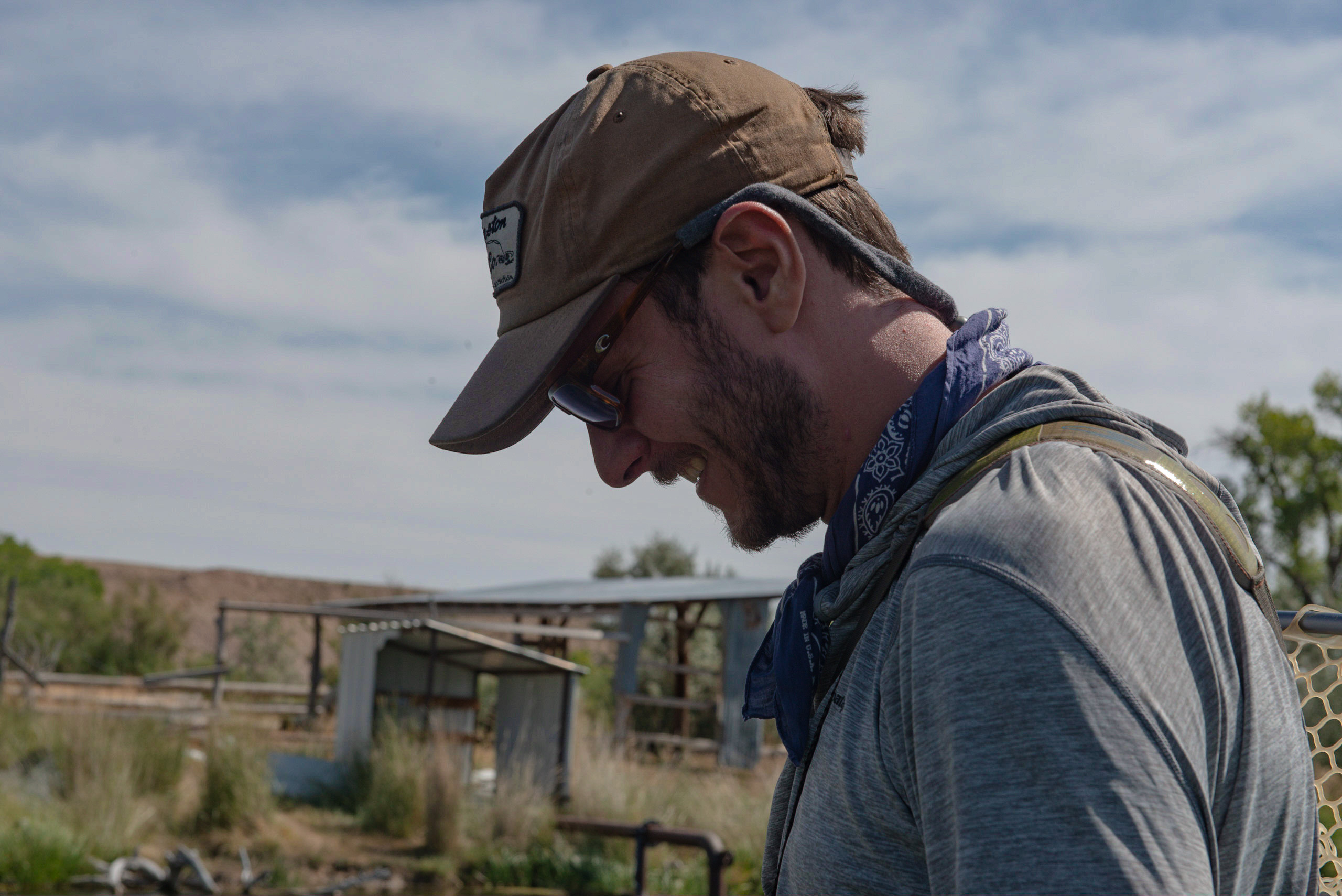 Logan's 2020 "Fishmas" List
Grayl Geopress Water Bottle

: $69.00-$89.00 I've been drinking out of the water I'm standing in with my Grayl Ultralight Water Filter bottle for the past few years and it has changed the game for me. Now instead of drinking all my water too fast or rationing it too strictly, I've got access to unlimited cold & fresh drinking water all day long. The new "Geopress" version of the bottle filters more water in the same amount of time, dramatically increasing the efficiency: thirst-quench ratio.
Fishpond Thunderhead Water Bottle Holder: $29.95 As it turns out, if you don't have somewhere safe to stash your fancy new water filter bottle, you may soon find yourself scouring the banks of your favorite spring creek looking for the one you unknowingly dropped mid-afternoon yesterday instead of surveying the water for bugs and noses. This new offering from the folks at Fishpond is adjustable and will easily attach to essentially anything with a strap and is the perfect size for your Grayl, Nalgene, bear spray or big-canned beverage of choice.
Wild Herr Custom Fly Box: $150.00-$175.00 Hand built by local "jack-of-all trades", angler, and multidimensional artist Bill Huber; these boxes serve as functional pieces of art. There is something about selecting your fly out of a one of a kind, handcrafted box that for me, makes this moment in the process that much more special. Supporting a local artist and forgoing another piece of plastic is pretty darn cool too.
Patagonia Provisions: Some of my favorite "fishing" moments are spent solving the worlds problems over some snacks on the river bank or in the parking lot after a day of walking around the water. The sustainable offerings from Patagonia Provisions include smoked salmon, mussels, and mackerel (among other things) make great river snacks, appetizers or backup-plan dinners for those out-later-than-expected endeavors.
Merry Fishmas!
---
Nicole's 2020 "Fishmas" List
G-series 883: $845.00 All I need to say is: "MIDGE SEASON!"
This is an ideal rod for the conditions that are on the way to our Utah tailwaters. It is a soft rod with reach and is gentle on delicate tippets, making it an incredible addition to any one's winter/small stream fishing quiver. This longer rod makes mending easier and also elevates the quality of the very important winter drift on a size 28 midge pattern. I love the action of a G-Series, and the 3wt is a special one, in a line of giants. I would love to strap this rod to a pack and head out into the snow to look for midges and the risers that follow them.
Low Country Fishpond Hat: $59.95 A good hat is to me, is as important as a good rod while out on the water. I love my hat and wear my wide brim all year round. This Low Country hat is stylish, iconic, and memorable (like any good fly fisher) perhaps the only thing it lacks is dash of quirky. The wide brim is practical and again good looking! I would love to have the opportunity to lash this hat to the top of my head, while heading on an adventure!
Steve Schmidt photo print: $175-$450.00 Steve has an eye, no doubt about it. His photos of the iconic dry-fly waters around the West often catch my eye as I make my way around the shop. Being gifted a print from: "the man, the myth, the legend," would be well received by anyone moved by the beauty of trout, and the art of catching them.
Happy Fishing!
---
Blaine's 2020 "FISHMAS" LIST
Patagonia SST Jacket: Fishing in the rain can be a blast or it can leave you cold and soggy. A good rain jacket can make or break this experience. This jacket can keep you out on the water through some pretty gnarly storms.
Fishpond Burrito Bag: I am the worst at keeping all of my things together. Having a nice simple bag to roll my boots and waders inot would be a great way to keep all of my stuff together. This bag also comes with a pad that folds out to make the gearing up and down process a little less messy. I need all the help I can get in that department.
Opinel knife: These knives are exactly what every camper needs. Great for throwing in the camping gear or keeping in your pocket for any of the occasions where a knife might come in handy. Need to slice spam for spam and yams, done! Need to cut open a box, done! Need to fight off a bear back at camp....well you're done on this one, but at least the people who find you will have a sweet knife to remember the occasion.
Happy Holidays!
---
Steve's 2020 "Fishmas" List
Hardy Narrow Spool Perfect $850.00: This is an easy one. The Hardy Perfect is a classic reel, that has been passed down from generation to generation over the years. For the flyfisher who has it all, the Narrow Spool Hardy Perfect is the perfect trout reel, and would make a special gift for anyone.
Livingston 9' Hybrid Glass Rod $600.00: When I buy a fly rod there's only one stipulation that I care about when it comes to pulling the trigger, it's got to make me want to go fishing. Better yet, it's got to make me go fishing when I should be doing other things, like work, or helping out around the house. I made more than several excuses for getting out on the water and fishing my 9'-5wt Livingston Rod. If you're looking for a gift for someone who has it all, this and a Hardy Perfect would be pretty over the top.
Western Rivers Coffee Mug $24.95: Without a doubt coffee fuels Western Rivers mornings, and especially during the pandemic. We're always looking for cool mugs to enjoy one of our favorite beverages, and we're quite excited about our latest mug offering.
Patagonia RI Tech Face Hoody

$179.00: This is my favorite and most versatile piece of clothing that I wear to work, for travel or fishing. It's warm for its weight, but what I like best about this full zip Patagonia item is that it shields the wind. On those spring and fall days when the breeze kicks up you don't need to add an extra layer to stay warm.
Patagonia Swiftcurrent Packable Waders

$399.00:

This is one of the few products where there is some consensus in the shop, especially for a summer pair of waders. After purchasing a pair, they became my go to waders for most months of the year, the coldest being the exception. They're awesome day to day, for travel and as a secondary pair of waders that are much more comfortable during the heat of the summer.
Wild Hare Custom Wood Fly Boxes: $179.00-250.00 These fly boxes are almost too beautiful to put in your fishing vest, but you can't help but put flies in them and use these unique fly boxes. For the flyfisher who has it all, these custom exotic wood, limited edition boxes will be a conversation piece the moment they're pulled out of your vest pocket, they're that good looking. Not for just any flies, either, this box will be reserved for only your favorite ties.