Posted by by Steve Schmidt on Jun 19th 2019
Consistently upon my return the old yearnings rise and memories flood my early morning as I recall the adventures of late. I remember, I awoke before dawn and stared into a dull darkness, familiar, but nothing like the vibrance of the Argentine skies that I recently bedded down under while hosting a fly-fishing excursion to South America.
On the darkest of nights in Argentina, there's a brilliance and stark vastness that's overwhelming compared to the muted skies we gaze into throughout most of the world, even here in the Rocky Mountains where I live. I'm fortunate to have observed such remote wonders during my travels to Argentina with a fly rod and they have added to an experience that has become somewhat of a ritual over the past decade.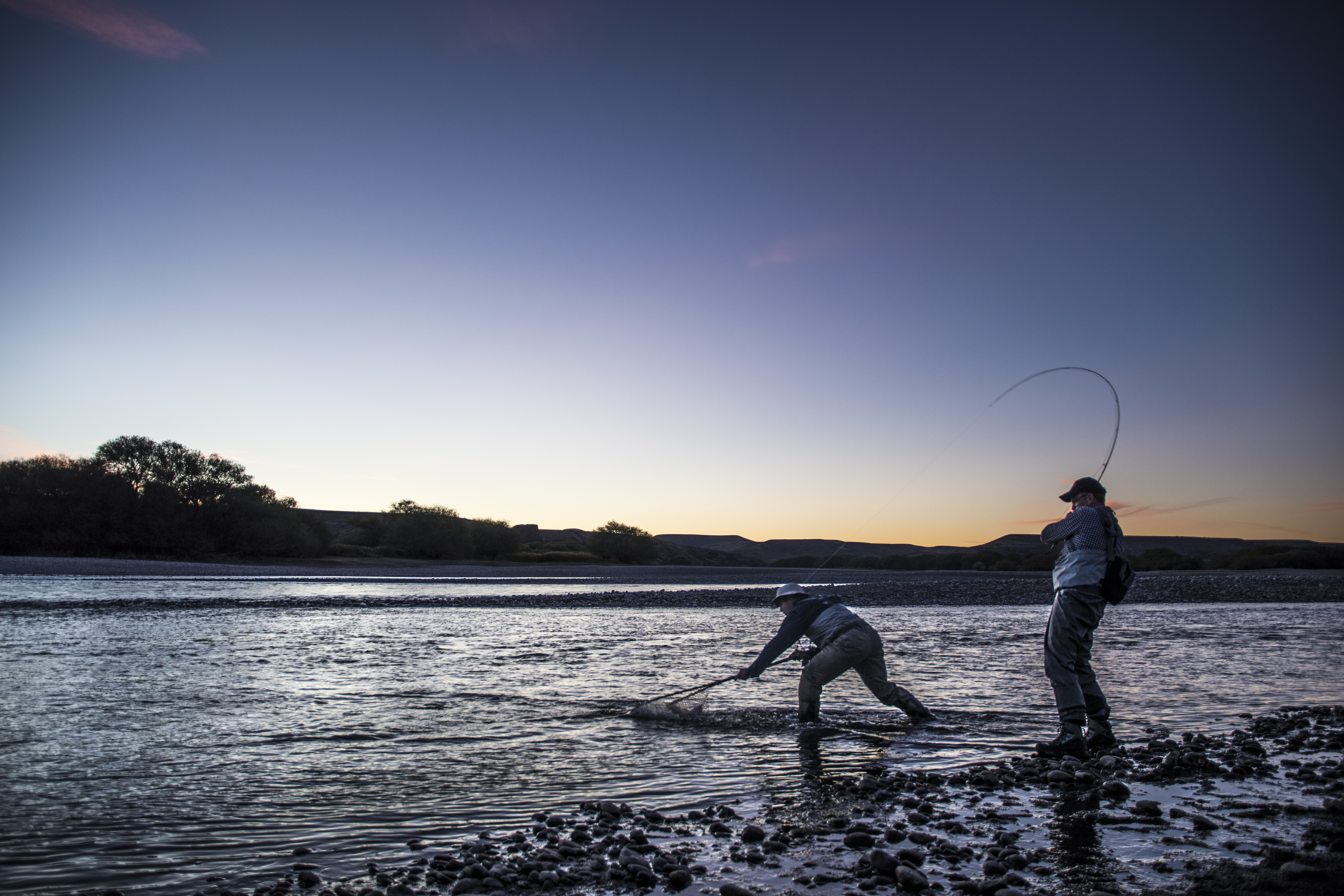 Upon returning home from Patagonia and my annual fishing excursion to Argentina there are many aspects of South America that I miss. Although it is wonderful to be back amongst the familiar patterns of my life, on a clear evening while observing the night sky from my house I can recall the southern cross, the beauty of its fish, available solitude and the unpolluted Argentine skies. But, hey: " Don't cry for me Argentina"
The shop's morning "Coffee Crew" is a small group of loyal customers who are now mostly retired. For decades this evolving group of loyalists arrive when the doors open to partake in each other's company and enjoy a cup of our freshly brewed coffee prior to going about their daily affairs. Before Western Rivers opened in 1986 most of this group wasn't acquainted. Since then they've come to fish, travel and share life together on many fronts. Ten years ago several of the original members pulled me aside and asked if I'd organize a hosted trip to Argentina before "Father Time" crept up and prevented them from doing so. Having recently made some Argentine contacts, I quickly set course to explore those options.
At the time, Argentina wasn't on my radar as a fly-fishing destination, compared to the lure of wild winter adventures that saltwater fly-fishing offered. It was also tempered by the neighboring trout fisheries that flow through some pretty spectacular landscapes where I live. Traveling for trout didn't have the appeal as fishing with a fly in warm tropical waters for bones, permit or tarpon did. Ten trips later, I've found Argentina its people, food, culture, scenery, wildlife and yes the trout fishing to be one of the more fulfilling experiences I have had in all of fly-fishing. These trips seems to be just keep getting better.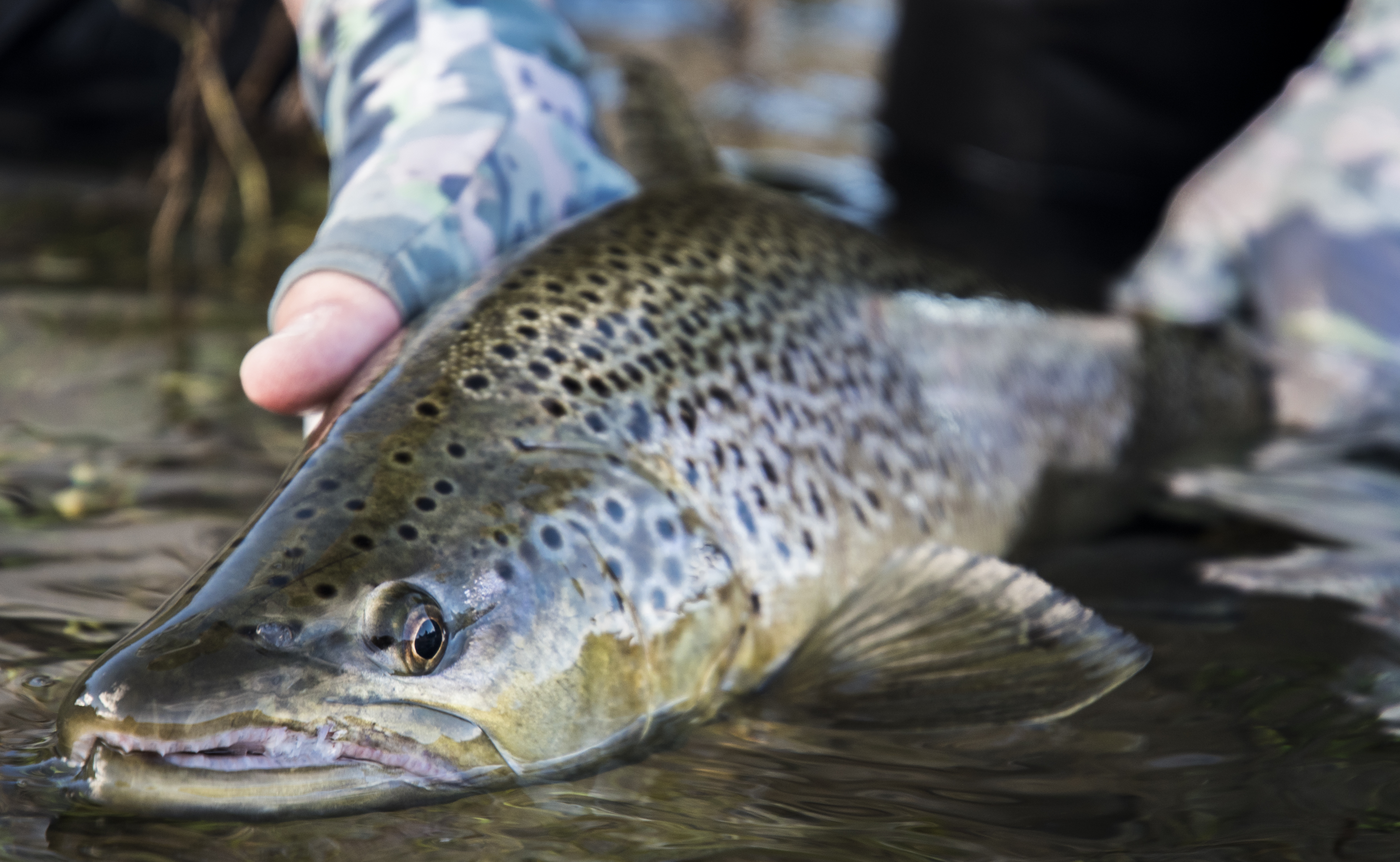 From the moment we met Gaia, our Buenos Aires guide, I knew I'd underestimated the experience that was about to unfold. Being one of the largest cities in the world BA has much to offer: good people, food and wine, being a couple of the things that make a day or two here worthwhile, yet with fish on the brain we chose not to linger, and caught the next morning's flight to San Martin. We were headed to some of Argentina's more heralded waters. As exotic and intriguing as Buenos Aires is, we were here to fish, and we looked forward to our time on the water more than rubbing elbows in a big massive city.
At the outset I thought my decades of chasing trout with a fly rod would prepare me for Argentina, yet in many respects it hindered me. I vividly remember getting my head handed to me on one particular river early on in the trip. I went fishless that day, and deservedly so for being so pigheaded, assuming and somewhat set in my fishing ways. That empty day led to a quest and intrigue regarding the trout game in Argentina, one that I've found to be as challenging, diverse and sometimes vastly different than anything I've experienced in my years of fly-fishing for trout in the west.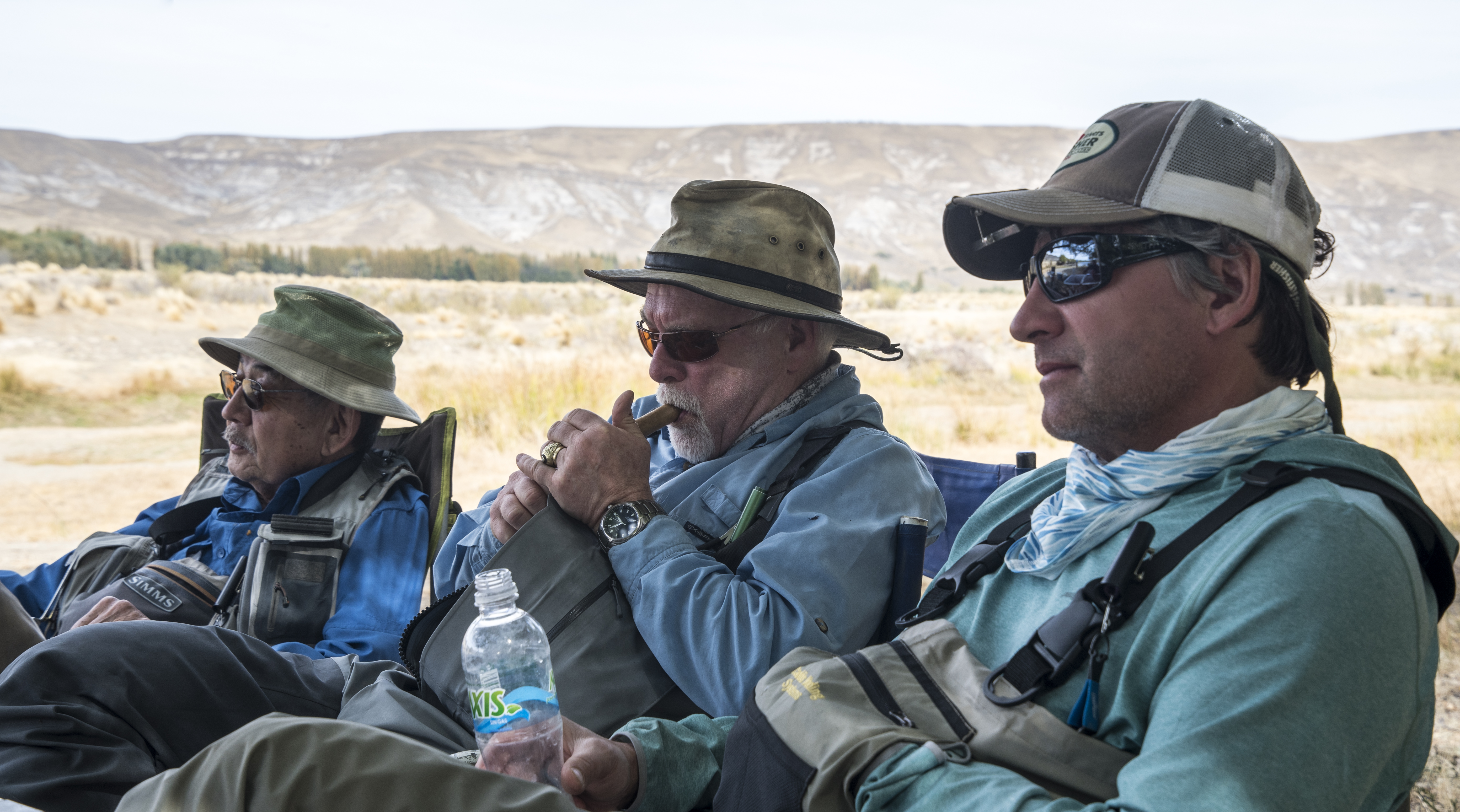 At the end of that day when I finally put my fly where the guide suggested, a brown trout as long as my arm launched four feet from the depths of the emerald blue waters, taking my fly in the assault. I was so stunned I did nothing, just stared in amazement. Later in the week, I had a rainbow break me off on 4X as my backing parted from the reel on an upstream run that left me scratching my head, and mumbling to myself. As the trip unfolded it dawned on me that I had a lot to learn about these rivers and the techniques used in Argentina to have success. Although my years of traveling the world with a fly rod has broadened my repertoire, there were still many aspects of fly-fishing I had yet to learn, and experience even when it came to trout. For those that know me, you know that's what I like most about this game.
Our trip that first year ended at one of the most iconic estancias in all of Argentina, estancia San Huberto. This estancia is home to the Rio Malleo; a palatable river by Argentine standards situated in one of the most scenic Andean valleys in all of Patagonia. It's selective butter yellow browns and McCloud rainbow's dine consistently upon a cornucopia of bugs, both aquatic and terrestrial depending on the time of year. One has to take their head out of the water on occasion to really appreciate this fishery, which is a challenge when you have targets rising consistently around you. Eagles and condors ride the Andean thermals, and above it all Lanin, a towering 12,000' snow capped volcano, commands your attention when trout or the valley's wildlife aren't. There's a lot to take in when fishing the Malleo, but that is a common theme on all of Argentina's fisheries.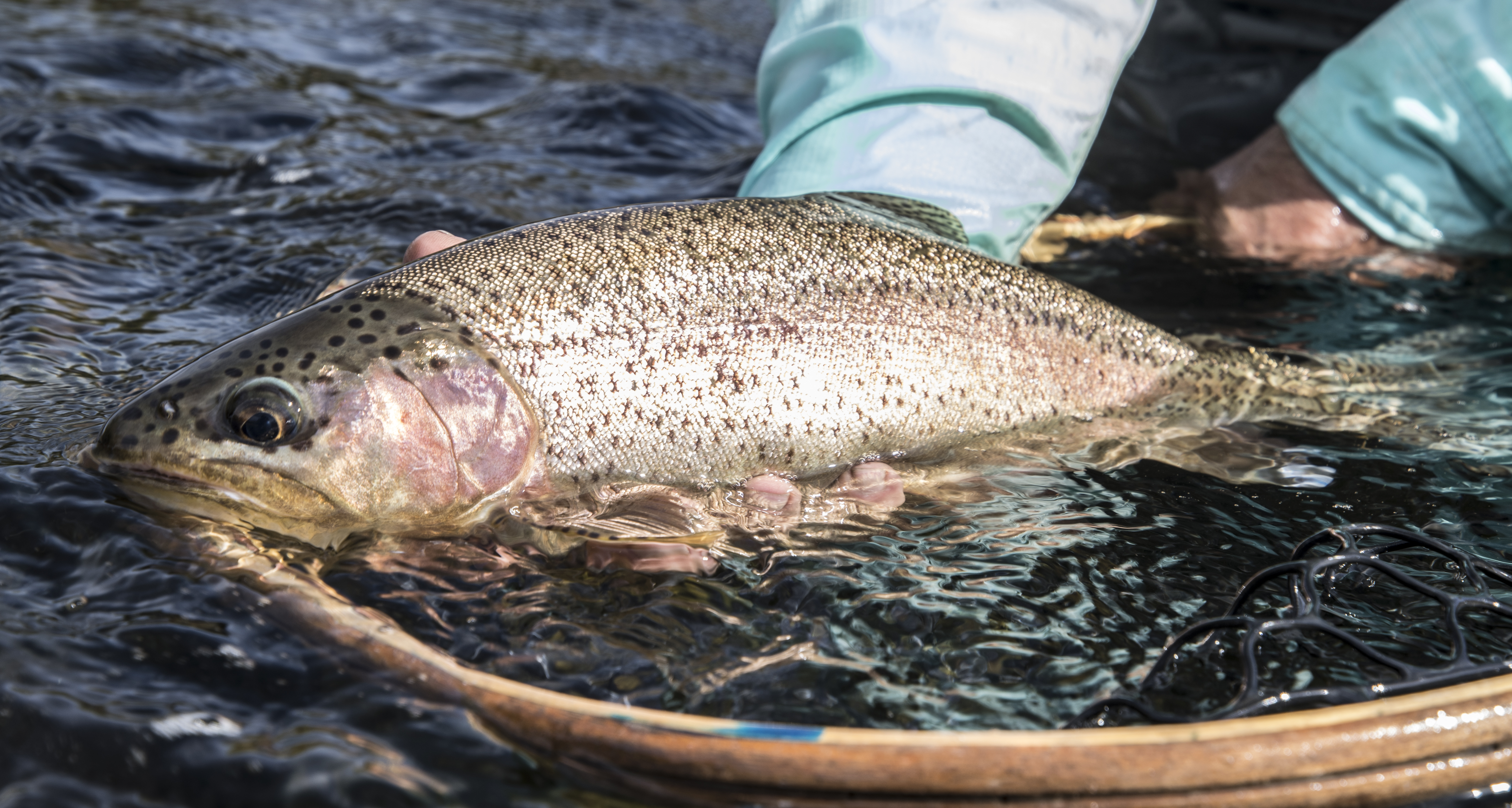 Our hosts, Chocolate Labs Expeditions are yet another aspect of this trip that keeps us coming back. Regardless of the fishing, their custom trips and awesome crew of diligent guides and camp swampers have led to some of the most memorable fly-fishing experiences I and those I'm fortunate to travel with have enjoyed. Even here the fishing isn't always what you'd hope it to be, yet these guys, their enthusiasm, long days on the water, and skill always make our travels memorable and worth coming back for.
Looking back, if it wasn't for the "Coffee Crew" and their willingness for an adventure I may have never traveled to this distant country, sampled its good wines, gazed upon its vast landscapes or found that fabled trout fishing. Since, I have realized that fly-fishing in Argentina is something a flyfisher should experience at least once in their life. Before that trip I got wrong much of what I thought that initial trip to Argentina would be like, returning to fish for its trout being one of them.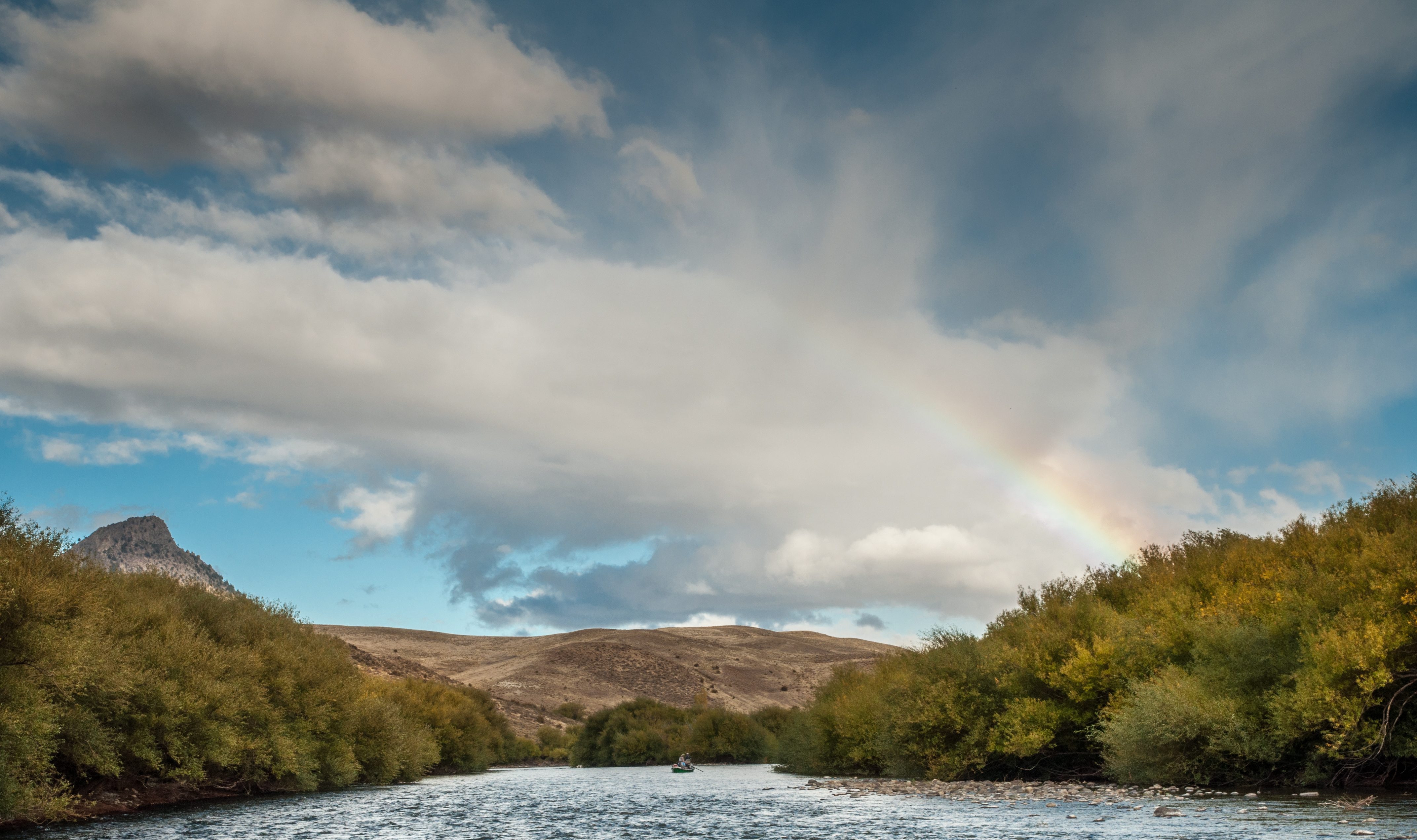 In 2020 we'll make our 11th hosted trout fishing trip with CLE. I have a feeling given the friendships we continue to develop, our evolving fishing, Argentine solitude and a country rich in natural resources, that we'll be doing this trip for many years to come.