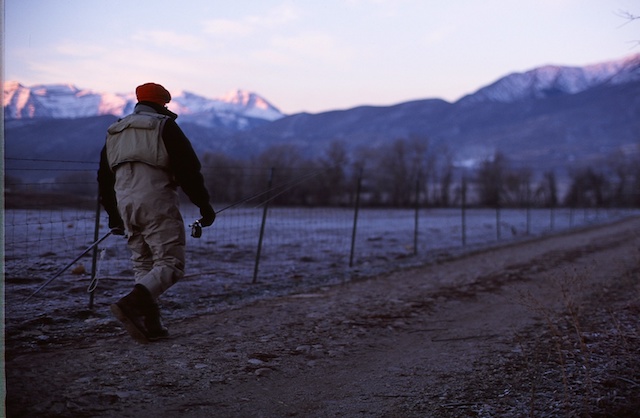 Fly-fishing in Utah and with Western Rivers Flyfisher is a unique fly-fishing experience. From our diversity in wild trout rivers and streams Utah to a ultitude of high mountain lakes and reservoirs, to an array of scenic vistas that are known for, Utah and Western Rivers has a fishery that will suit your needs for those who who enjoy exploring the outdoor with a fly rod in your hand.
The Green River is the corner stone of our fly-fishing waters here in Utah. It's cold clear emerald waters continue to carve an incredibly beautiful canyon through Utah's spectacular arid red rock country. Prior to the Green River becoming known as one of the countries best trophy trout fisheries it was home to outlaws and Native American's. You can still find evidence of them if you can take your eyes off the water long enough to do so. Careful if you do however. Given the rivers incredible density of trout and clarity and their propensity to take a dry fly, you'll find that taking in the incredible views the river affords can be a challenge. But, the Green River isn't the only prolific and scenic trout fishery in Utah.

Closer to Salt Lake City and Western Rivers back yard there are two incredible trout streams, the Provo and Weber Rivers. Both of these fisheries offer excellent fly-fishing opportunities twelve months out of the year. For visitors or locals their close proximity to Salt Lake City and the Wasatch Front makes it easy to be on the water quickly whether its for the day or for when you only have just a few hours to cast a line.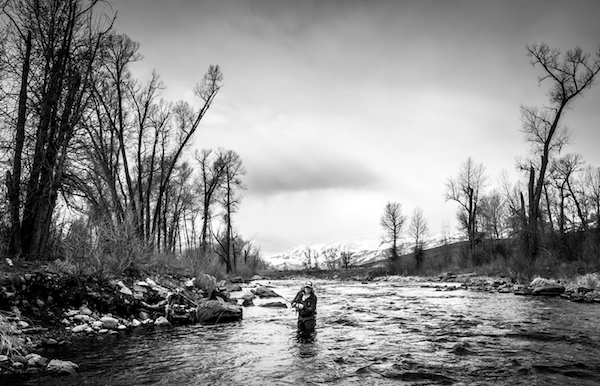 Brown trout are the primary piscatorial resident in the Provo and Weber Rivers, but you may encounter the occasional fat rainbow or cutthroat. During the cooler months midges and Blue Wing Olives generate a wide variety of fly-fishing opportunities on these fisheries. At the peak of the season Green Drakes, Golden Stoneflies, PMD's, and caddis generate consistent fly-fishing opportunities regardless of the techniques you enjoy throughout much of a summer day. As the season winds down, hoppers, ants, and beetles pick up any slack well into September.

As good as these more well known waters are, what we find special about Utah are those trout streams that lie off the beaten path. If you are willing to drive a little further from the doors of Western Rivers Flyfisher you'll find a handful of incredible streams and creeks that see far fewer people, yet offer some of the states best and most scenic fly-fishing opportunities. A little further still and you'll find waters that few wet a line in. These more remote smaller streams also have incredible hatches throughout much of the year and you'll find a trout or two that will rival any in our other more notable waters. Combine these diverse fisheries with the Green, Weber, and Provo Rivers and you'll find yourself having to make some tough choices; so little time so many place still to fish.

Fly-fishing in Utah truly is diverse. Here at Western Rivers Flyfisher we feel incredibly fortunate to be located in such and amazing state and city given the options we have. Not only do we have an amazing array of fly-fishing waters here in Utah, but we also have access to some of the West's more famous trout streams in Wyoming, Idaho, and Montana. If you've fly-fished with us before, you know what an incredible state we live in. If you haven't, you'll find we have one of the worlds more opportune fly-fishing destinations. All we know is we wouldn't trade where we live for anywhere else when it comes to fly-fishing.