Posted by Nicole on Nov 5th 2020
Happy Fall Everyone!
We here at the shop have been enjoying the cooler weather and some of us are anxiously awaiting snow. But before the skis come out, we are fortunate to bear witness to the spawning of our local brown trout. In the Middle and Lower Provo Rivers, the Weber River, and the Green River our trout are pairing up and are in the process of making redds, a place to lay and fertilize their eggs.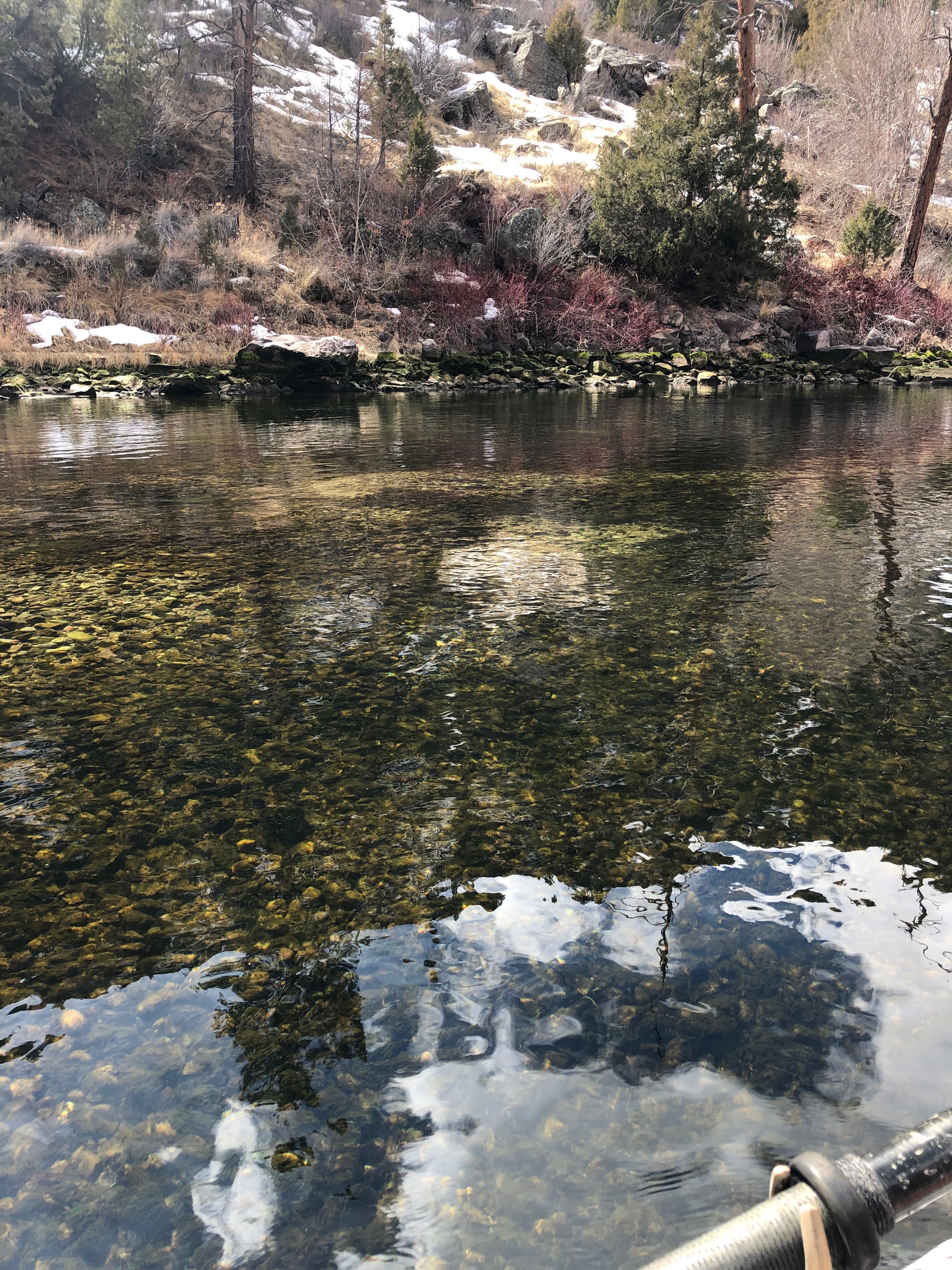 A redd is usually located in the swift tail outs and gravel bars of our rivers in fairly shallow water (with our current flows) and are visually recognizable by the clean white gravel that stands in stark contrast to the mossy pebbles surrounding the spawning bed. The female trout digs a small depression out of the push of the current and cleans the streambed with her body which will serve as a nursery for her eggs. These eggs after being fertilized by a willing mate, will hatch in 12-16wks becoming fry. In a few more years these fry will bring us back to the river with the want to entice them to take our dry fly. To the unknowing angler it is easy to stomp through these areas which could result in crushing these fertilized and extremely fragile eggs. It is important that we avoid these areas of our rivers with our feet, and our streamers, as these spawning fish are stressed and exhausted.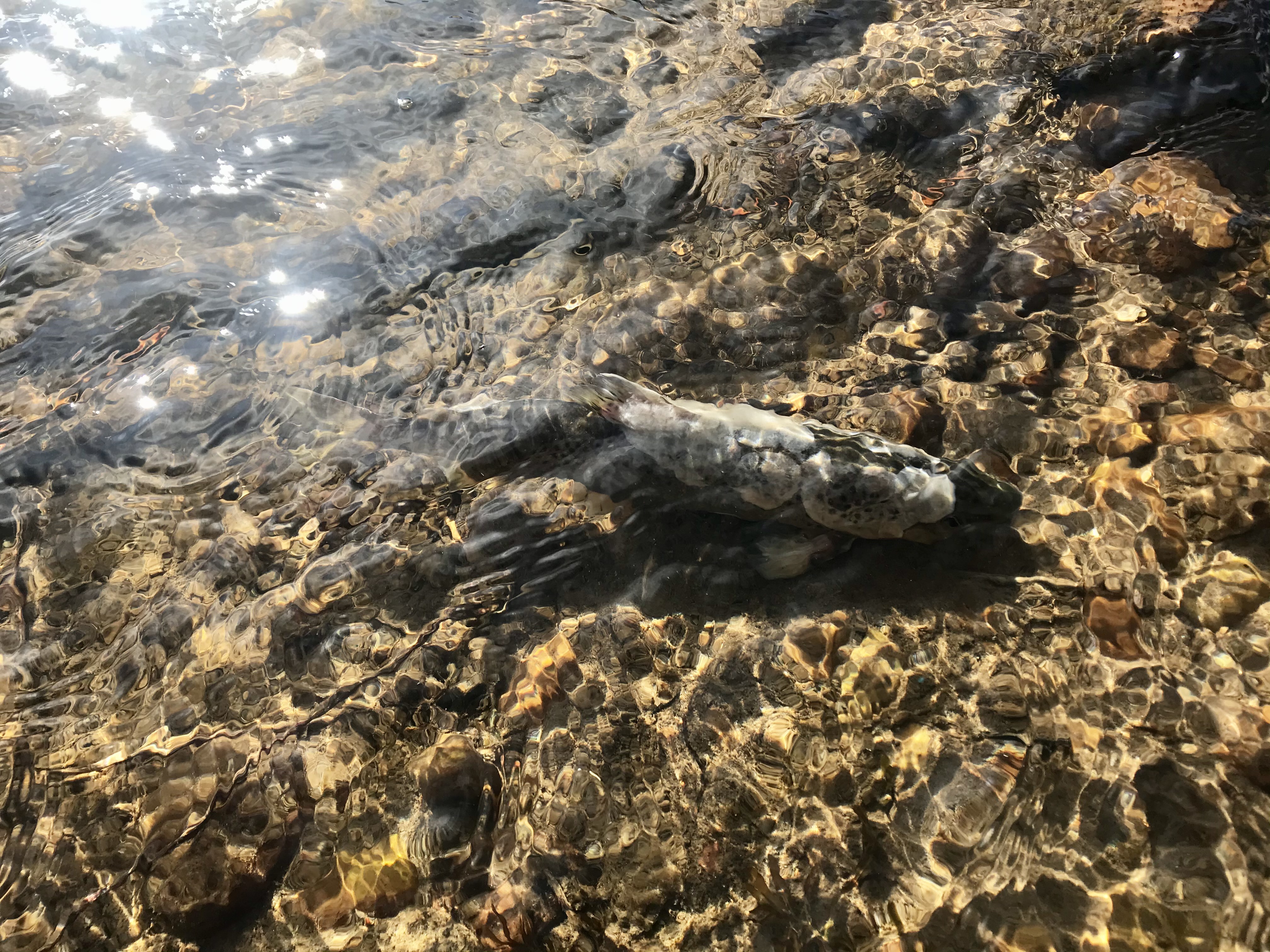 The process of spawning requires a huge expenditure of energy, and many of our brown trout will not survive the output it takes to create the next generation. It is not uncommon this time of year to see fish in the depleted condition seen above. "This condition is commonly called "spawning syndrome," although it can occur at other times of the year. It is thought to be caused by the stress and aggression of spawning behavior or other unknown stressors, at a time of year when flows are low and fish are more crowded than usual. Fight wounds and abrasions from spawning can lead to secondary bacterial infections and/or fungal infections. Open sores can lead to loss of fluids and electrolytes in fish, causing death in some individuals." Utah Division of Wildlife https://wildlife.utah.gov/fes-health/fungus.html
If fishing this fall please seek a cutthroat and/or rainbow fishery and fish it well! These species do not spawn until spring. Until the middle of December please avoid disturbing these redds, the future of our fishery depends on it!
Thank you and happy cutthroat and rainbow fishing!